The Urban Garden Center Brings Gardening To Every New Yorker written by Nora Mueller of Garden Collage.  Included in this well written article are beautiful pictures of our shop by Andrean Bitsis.  We are thrilled to be part of this article.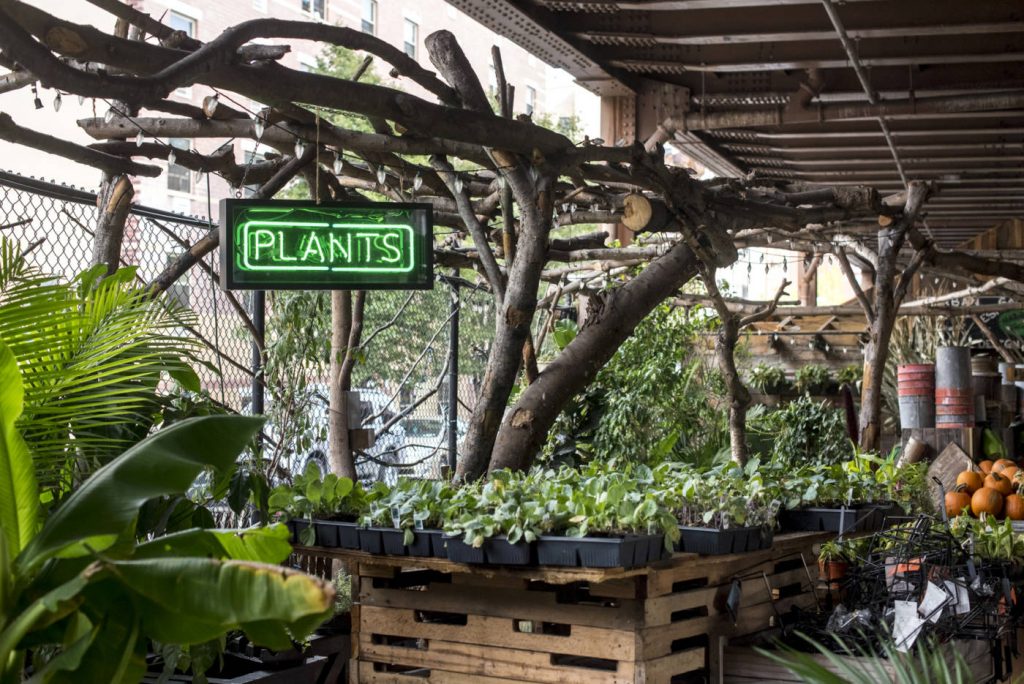 Off the beaten path…
The competitive, Wall Street-centric Manhattan of the 21st century isn't a Manhattan typically associated with small, family-owned businesses– and certainly not a three generation one. But under an overpass in East Harlem, the Urban Garden Center is proving otherwise.  
The space is hardly what one would expect from a traditional garden center but it is (somehow) exactly what you would expect of a garden center in New York. Stretched out narrowly under the 6 train's tracks, the Urban Garden Center (UGC) has utterly embraced its peculiar brand of urban botany. It's the same charmingly-eccentric vibe that miniature golf courses often have: part vintage, part functional, part earnest wackiness. The whole setup feels a bit like what a plant shop would resemble if it took place in the world of Mad Max— not so desperate and desolate of course, but with the same cool, salvaged, mishmash sensibility.
"My grandfather used to always say we're a little bit of country in the city," Dimitri Gatanas, the third generation owner of UGC told us.