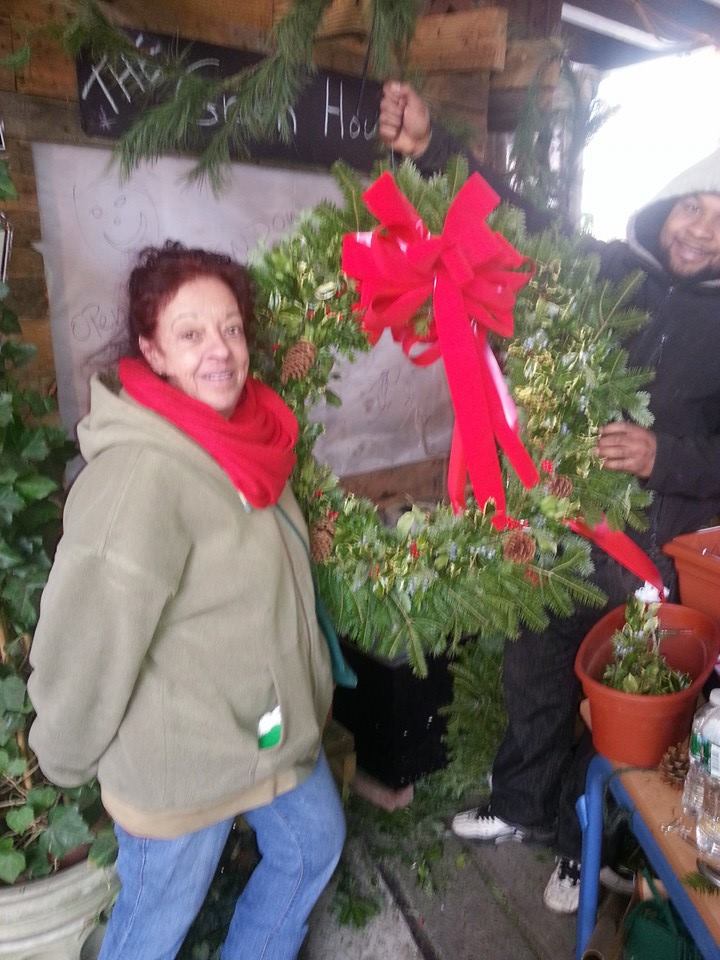 We are sad to announce we lost the soul of Urban Garden Center, Aspasia Gatanas [12-16-52 to 12-03-17].
Aspasia first got into this business when she was just a little girl.   Her dad and mom, Dimitri and Calliope Gravanis, opened their first flower shop on the corner of East 89th St and Madison Avenue back in 1959.  They then grew into Dimitri's Garden Center on East 86th St between Lexington and 3rd Avenue (on the roof of where the Shake Shack is currently).  After 20 years there, they spent another 20 years on 2nd Avenue between 102nd St and 103rd St.  
Aspasia grew up in East Harlem on East 117th St between Pleasant Avenue and 1st Avenue.  She had fond memories of her childhood there and was thrilled to know that she would continue the family tradition at La Marqueta.
She was able to enjoy the last days of her life with her husband Nick and her three sons Dimitri, Alexander and Achilles.  
She loved making all the hand made bows that adorned the wreaths at Urban Garden Center.  You could not walk past 116th St and Park Avenue without stopping over to say hello to her.  She loved her community and we are sure the community will miss her.  We certainly do.
Rest in Peace Aspasia