Curious about Terrariums?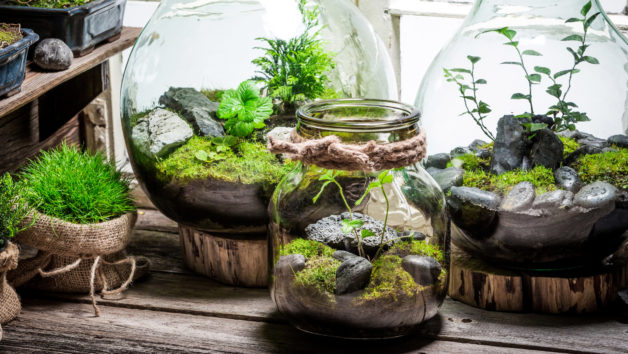 Our very own Sara Gatanas gives the 411 to Kimberly Dawn Neumann of Realtor.com on the wonderful world of Terrariums. Photo Credit Above:  Shaith/Istock
How to Build a Terrarium Even Serial Plant Killers Can't Mess Up
Learning how to build a terrarium is not as hard as you might think—and it's a great option if you're looking to add some greenery to your home that won't require much maintenance to keep alive (hello, serial plant killers).
"Terrariums are great because, depending on the choice of plants, many do not need a great deal of sunlight or watering," says Sara Gatanas, creative director of Urban Garden Center in New York City who teaches workshops on how to build terrariums. "They can be as big or small as you like; you can really customize [them] to reflect your style; and they're a quick, easy, and inexpensive way to add a really interesting design element to a room."…

For the full article, please click here:  https://www.realtor.com/advice/home-improvement/how-to-build-a-terrarium/?iid=rdc_news_hp_carousel_theLatest